[Joint press release] Qaptis, a Swiss start-up developing a technology for capturing CO2 at source, on-board heavy-duty vehicles, and Friderici Spécial, a Swiss leader in road transport, today announced the signing of a strategic partnership. 
As part of this collaboration, Qaptis has just installed its first CO2 capture prototype, which will be tested prior to further development for Friderici Spécial trucks. The prototype arrived on November 9th at the site in Tolochenaz, Vaud, Switzerland. With Friderici's support, Qaptis, will begin a campaign of bench tests of the carbon capture system.   
This partnership is an important step for Qaptis, which aims to commercialize its CO2 capture system for heavy-duty vehicles by 2026. It's also a groundbreaking step for Friderici Spécial, which after purchasing an electric truck in 2021 is delighted on the partnership with Qaptis.    
"We are delighted to partner with Friderici Spécial to decarbonize freight transport and supply chains" say Qaptis co-founders Théodore Caby and Masoud Talebi Amiri. "Friderici Spécial is a recognized leader in the field of transport and heavy logistics, and their expertise will be invaluable to us in validating our technology". 
"We are convinced that Qaptis' CO2 capture device is a promising solution for meeting climate challenges in the road transport sector" says Clément Friderici, director of Friderici Spécial. Indeed, mounted on heavy-duty vehicles, the Qaptis capture system is likely to be one of the first mobile devices of this type. In the future, it will enable logistic companies like Friderici and its industrial customers to begin their energy transition to meet climate objectives in terms of carbon emissions. 
Qaptis Sàrl
Qaptis is an EPFL start-up developing a novel technology for capturing CO2 at source, directly on heavy-duty vehicles. Its device, attached to the exhaust pipe, captures up to 90% of carbon emissions, without requiring the renewal of the existing fleet or a change in infrastructure. Based on an innovative process that uses the engine's waste heat, this simple, effective and affordable capture system is an immediate response to the world's carbon emissions challenges. The solution enables carriers to decarbonize their fleets quickly and easily. 
Friderici Spécial SA
The Friderici family has been active in the world of transport since 1870. From oats to diesel, from diesel to kilowatt-hour – this could be the motto that underlines the appeal of new technologies in their business. Transport remains the company's core business, while lifting, industrial moving and heavy logistics complete the range of services offered by the Vaud-based company. 150 people lend their know-how and passion to the service of their customers, in Switzerland and Europe. 
Press contacts
Théodore Caby – Co-founder and COO Qaptis – +33 6 43 54 47 06 – theodore@qaptis.com
Clément Friderici – Director Friderici Spécial – +41 79 298 84 10 – clement.friderici@friderici.com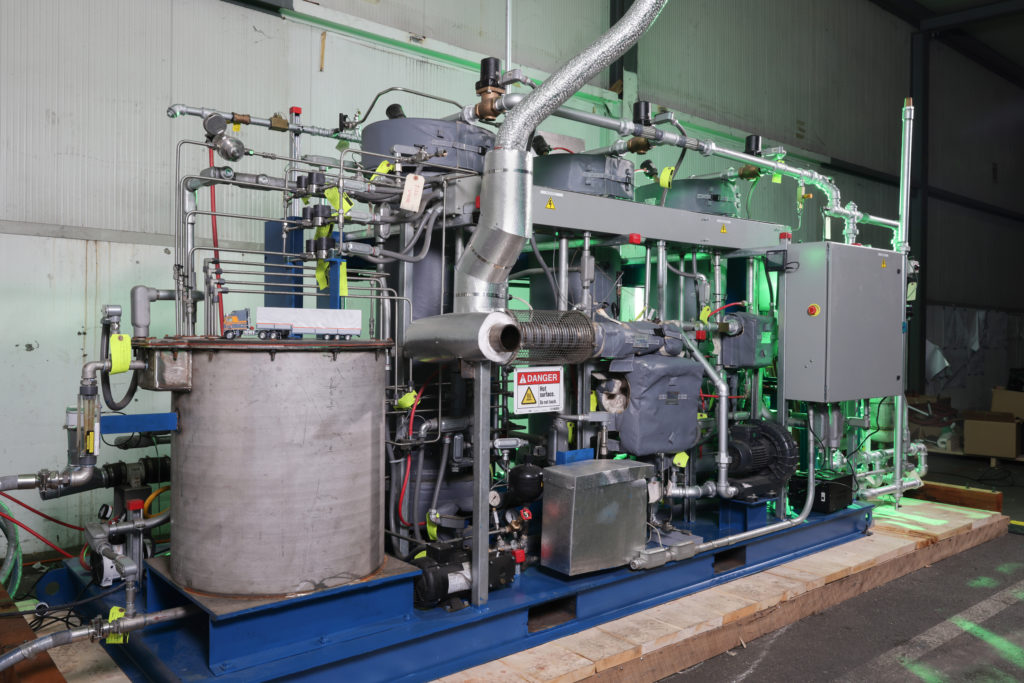 People in the photos

[From left to right] Qaptis team: Emanuele Piccoli, Ed Green, Ken Geibel, Mitulkumar Suthar, Masoud Talebi Amiri and Stéphanie Ferreira. Friderici Spécial team: Rémi Vincent and Blaise Friderici.